The MCDA Board of Trustees is a group of elected volunteers who provide leadership for the association.
Trustees serve for a two-year term, during which they attend monthly two-hour Board meetings and participate in working groups.
The MCDA Executive Committee 2021-2022
President: Tina Wagner
I am an experienced career professional who has helped many students, alumni, and others to identify their interests and strengths so they can make successful transitions into the world of work or graduate study. Extensive experience in conducting workshops, providing individual career counseling, and coordinating programs and activities. I believe we all have gifts to share with the world and with thoughtful career planning and by using effective job search strategies, career possibilities become realities.  I have worked in the career development field for many years, especially in higher education.  Most recently I was the Career Development Director at St. Catherine University in St. Paul.  I am inspired by the Sisters of St. Joseph and their living example of serving the good neighbor without distinction.   Their values have motivated me to be an advocate for any job seeker and to serve others in a variety of ways.  Career development work is important, and we can help people to transform their lives.
President-Elect: LaBarre Spence, Board Member
My first experience in career development was at an MCDA conference. Members went out of their way to help me feel welcomed and supported right from the start. They generously shared their knowledge and experience with me. The organization has always provided members the opportunity to learn about career development from many diverse points of view. I have participated in the MCDA mentor program for the past two years and enjoyed learning from and sharing in my partners' development journeys. I am particularly interested in professional development and the ongoing learning MCDA is uniquely positioned to provide. I continue to be passionate about helping people gain clarity and confidence about themselves and their potential through career coaching. I see serving on the MCDA board as an opportunity to continue to grow and contribute to the career development community.
Past President: President: Sharon Balke
Sharon Balke is the Director of Career Services for MedCerts, a career training school that prepares students for allied health and IT careers. She is a graduate of St. Olaf College, and has a Master's degree in Counseling and Student Personnel Psychology from the University of Minnesota. She has been employed as a counselor in a variety of educational settings since 1992, and has been counseling in online programs since 1998. Her career counseling experiences include creating and teaching career planning classes and providing individual career services for students at both the post-secondary and secondary levels. Before joining the Career Center at Capella University in 2008, Sharon was the co-founder and co-director of an award-winning online public high school, where she provided a range of student and parent services and developed online career services. Sharon served on the Board of the Minnesota Career Development Association (MCDA) from 2016-2018, and has also served on the Board of the Minnesota College Personnel Association (MCPA). She is a member of the National Career Development Association (NCDA), and the National Association of Colleges and Employers (NACE), and has given several presentations at national conferences. In addition, she co-authored an article on online career services, which was published in the Career Planning and Adult Development Journal (Spring 2017).
Outside of the field of career counseling, she's on the Board of the Minneapolis-Ibaraki (Japan) Sister City Association, and enjoys spending time with her family and playing with her micro-Goldendoodle, Benny!
Treasurer: Tom Colosimo
Tom Colosimo is the current Treasurer for the MCDA.
Tom currently is a career strategist with Wedl Placement Services as well as a Career Architect with Human Capital Partners.  Tom has helped many levels of professionals with resume, social media presence and career strategies over the past 15 years.
Prior to working in his current positions, Tom has done consulting in the corporate recruiting area with companies such as Alorica, Wells Fargo, and Indecomm. Tom was a graduate-level career coach at the University of St. Thomas in Minneapolis, MN from 2009-2016. The focus was on resume writing, career training sessions, networking strategies and job placement of MBA students and alums.  Tom also has worked within the 3rd party agency recruiting industry for 6 years prior to his work at UST. He has a solid corporate foundation with over 20 years of experience in various finance and accounting professional roles within manufacturing, retail and banking industries.
Other volunteer activities Tom is involved with includes leading the Career Transition Connection job support group at Woodbury Lutheran Church bringing in local and national speakers on the various career topics which he has done since 2002. Tom currently serves on two boards; the Washington County Development Board since 2010 (served as Chair from 2014-2016) and the Minnesota Career Development Association (MCDA Treasurer 2014-present).
Tom and his wife Barb reside in Oakdale, MN. They have two daughters; Anna and Emily.
Secretary: Rachel Nihart
Rachel Nihart is an Employer Pathways Onboarding Specialist for Strategic Education, Inc. Through the CVS Health Pathways Partnership, she provides students with information on their educational benefits while also providing support during their enrollment at Capella or Strayer University. She holds a Bachelor of Science in Human Resource Development from the University of Minnesota and is currently obtaining a Master of Arts in Leadership in Student Affairs from St. Thomas University.
The MCDA Board of Trustees 2021-2022
Cindy Edwards, Board Member
Known as a Career Transformation Champion, Cindy Edwards is a business owner, coach, trainer and speaker who has been providing services to individuals and groups locally, nationally and internationally for over 15 years. Cindy's areas of expertise include Career Selection and Change, Career Wellness and Success, and ADD/ADHD Coaching. Cindy holds a master's degree in Human Resource Development and Change Leadership from the University of St. Thomas, Minneapolis, MN. She is a Certified Neurotransformational and Consciousness Coach, a NeuroLeadership Brain–Based Results Certified Coach, an Emotional Intelligence (EQi) Certified Coach, an ADD Certified Coach, and an International Coach Federation Associate Certified Coach.
Cindy's mission is to help you DISCOVER your unique promise of value, EXPLORE your options for growth, and TRANSFORM your professional self to Find Your Fit at work. 
Joseph R. "Jody" Schaber, Board Member
Jody has worked in workforce development and welfare reform as a career counselor over the last twenty- five years. He currently works for Workforce Development Inc. out of the Career Force Rochester Office. He holds a bachelor's degree in Social Science and will obtain his graduate level of the Leadership and Training Development Certificate from Winona State University. This will gateway into his M.S. degree in Counselor Education plan. Jody has also earned his Global Career Development Facility credential since 2005. He is extremely active with the local Workforce Development Board and Leadership Greater Rochester through the Rochester Chamber of Commerce. Jody has had memberships in both MCDA and NCDA since 2016.
Rebecca Dordel, Board Member
Rebecca Dordel (she/her) is currently a Senior Career Coach at the Carlson School of Management on the University of Minnesota, Twin Cities campus. Previously, she served as a Career Coach in the College of Biological Sciences and as an Academic Advisor in the College of Science and Engineering. Prior to her roles at the University of Minnesota, she was the Assistant Director of Health and Law Professions Advising at the University of Virginia.
Rebecca's guiding principles in her work are to support students as they build social and cultural capital to effectively navigate, challenge, and re-imagine academic and professional systems. 
Rebecca received her Master's Degree in College Student Personnel from Bowling Green State University where she combined her interest in both higher education and history to explore how small, private, religiously affiliated institutions used the public forum of collegiate publications to contribute to the dialogue surrounding various political and social movements of the 1960s.  She earned her Bachelor's degree in Political Science and History from the University of Michigan- Ann Arbor, and in her spare time, you can find her consuming podcasts and audiobooks, riding her bike, and hanging out with her partner A.J. and dog, Henry.
Violeta Lara, Board Member
Violeta is a Career Educator with a demonstrated history of working in the higher education industry. She is adept in career services through the experience of providing career counseling to undergraduate, graduate, nontraditional, and alumni students and pivots between the skills of counseling, advising, and coaching. Violeta is currently a Career Educator at the University of St. Thomas, focused on integrating career education into STEM-related programs. Before St. Thomas, she served two years as a Career Counselor at her college alma mater, St. Catherine University, where Violeta equipped young women with skills and abilities to prepare them professionally to impact society as they lead and influence. Violeta is also involved in developing connections and growth in career services as co-chair of the Diversity and Inclusion Committee for the Minnesota Colleges and Universities Career Services Association (MCUCSA). Violeta was awarded the 2021 Rookie Award, an award given in recognition of outstanding contributions during the initial three years of membership. Violeta has a Master of Arts in Counseling Psychology from the University of St. Thomas and holds a Bachelor of Arts in Psychology from St. Catherine University.
Tammison Smith, Board Member
Tammison is currently the Associate Director at the Career Center at St. Cloud State University.  Her career path has allowed her to meander from academic research in the Alzheimer's Disease Center at the University of Kanas Medical Center to career counseling at the Career Services Network at Michigan State University.
Tammison received her master's in Counseling Psychology from Avila University and her doctorate in Counselor Education and Supervision from Walden University. She has worked with a range of populations throughout her career including in-patient mental health patients, the elderly with dementia, displaced workers, students with disabilities, and Native American students. In addition to her counseling work, Tammison has researched anxiety and career readiness and identity and program retention and taught master's classes in college counseling and vocational rehabilitation programs, but her favorite role is as a practicum/ intern supervisor for master's students learning to be career counselors. She is a self-described career theory geek who is always up for good late-night conversation!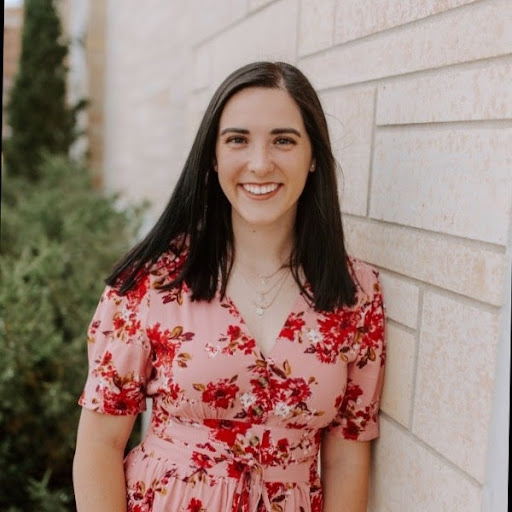 Abby Fischer, Board Member
Abby (she/her) is a Career Coach at MedCerts, an online career training school. She serves a diverse range of students across the country, assisting them through their career journeys. She works on the clinical and specialty programs team, supporting students pursuing medical and Information Technology certifications. 
After graduating from Concordia College in Moorhead, Minnesota with her Bachelor of Arts degree in Psychology and Sociology, Abby pursued her Master of Arts degree at the University of St. Thomas in Leadership in Student Affairs, graduating in May 2020. Abby's passion for career coaching started during graduate school when she had the opportunity to work as a graduate assistant in career services at several higher education institutions. Her favorite thing about working with students is watching them reach their career goals and successfully utilizing their educational accomplishments in the working world. 
When she is not reviewing resumes or preparing students for interviews, Abby enjoys spending time at her lake cabin in Northern Minnesota with her two goldendoodles, Josie and Schimke. She also enjoys playing board games and sitting down to read a good book.
Cynthia Favre, Board Member
Cynthia Favre is Director of Vocation and Career Readiness Programs at Gustavus Adolphus College in St. Peter, MN.  For nearly 40 years she has supported college students in naming their gifts and talents and finding ways to use them for good in the world.  She has been a member of Minnesota career development professional associations for over 30 years and greatly enjoys opportunities to collaborate with colleagues to innovate and create!
Will O'Brien, Board Member
Will O'Brien (he/him) recently started as a career coach at the University of Minnesota's Carlson School of Management. He coaches working professionals in the part-time MBA and specialty master's programs. Previously, he was an Employment Guidance Counselor for Ramsey County Workforce Solutions, where he assisted county residents to enroll into short-term training programs. Working at Carlson is a return to higher education for him, as he had worked in career development in higher ed for about ten years, including Bethel University and North Central University in Minneapolis. In these two positions, he focused on creating career exploration curriculum and events, employer relations, and career coaching of students and alumni.
Will holds a master's degree in Counseling Psychology from Bethel University and a bachelor's degree in Business Administration from Seattle Pacific University. He recently completed his Global Career Development Facilitator credential. Will first became a member of MCDA in 2014.
Naomi Hagen, Board Member
I'm a Career and Talent Management professional who's been fascinated by the relationship between a person and their work for as long as I can remember. I'm passionate about helping people identify, develop and leverage their unique gifts to build fulfilling careers and make real contributions to their craft, their organizations, and to society. I see my role as Helping Others Do Their Best Work.
As a Career Coach, I help clients navigate career change by focusing on strengths, clarifying direction, articulating value, and developing impactful tools and strategies to help them land the jobs they want.
I bring a seasoned and well-rounded perspective to my practice, gained from years of working as a corporate leader and human resources partner in multiple functions and industries. I've spent many years developing talent, helping people work better together, and supporting individuals and companies as they navigate change.
Jennifer Rogers, Board Member
Career Development professional and trainer, with expertise in higher education employer relations and internship program consultation. A collaborator by nature, I enjoy partnering with a wide variety of constituents within higher education, including students, alumni, employers, faculty and administrators.
I have helped career clients aged 18 – 65 identify their calling and map a course to achieve their goals. What I hope to do for clients: encourage, inspire, empower, educate, give hope, lift up, excite, motivate, illuminate possibilities, care about…and offer pragmatic, effective search techniques.
In addition to work in higher education, I have a private career counseling practice, and find great rewards in mentoring new Career Development professionals.
Laura Zirngible, Board Member